Quetz is a Warrior class Water dragon in the Platinum egg lineage, their availability is Legendary.
Quetz
Dragon Information
Class
Warrior
Element
Lineage
Platinum
Availability
Legendary
Skills
Seething Spark, Wind Wall, Storm Resist, Lightning Resist
Breeding
Breedable at level 12
Parents



In-Game Description
Feathered Serpent : Seems attuned to the rotation of the sun.
Appearance
It is a body model and re-colored version of Kulan.
Abilities + Stats
Seething Spark (unlocked at level 2)
Wind Wall (unlocked at level 5)
Storm Resist (unlocked at level 9)
Lightning Resist (unlocked at level 14)
For more information, see Dragon Abilities.
Breeding
Breedable at level 12.
Gallery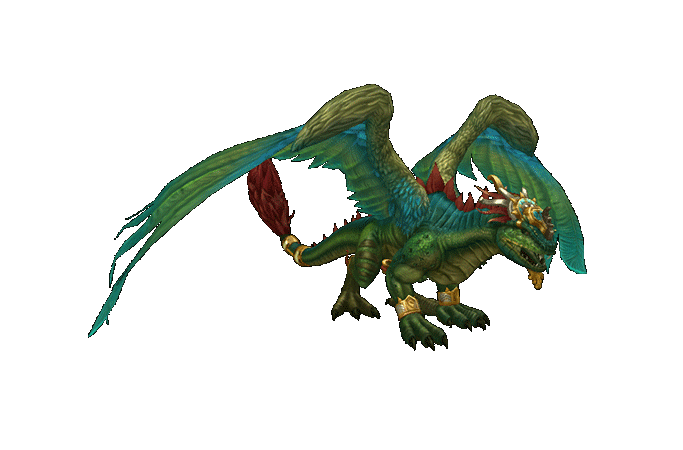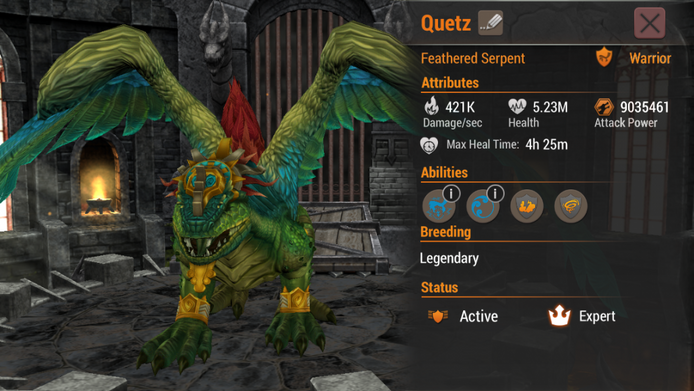 Community content is available under
CC-BY-SA
unless otherwise noted.