Jagra is a Hunter class Undead dragon in the Platinum egg lineage, their availability is Epic.
Jagra
Dragon Information
Class
Hunter
Element
Undead
Lineage
Platinum
Availability
Epic
Skills
StealEssence, Galvanic Overload, Trebuche Resist
Breeding
Breedable at level 8
Parents



In-Game Description
Razor Drake: If you see this dragon, it's already too late.
Appearance
It is a body model and re-colored version of Rizar.
Abilities and Stats
Steal Essence (unlocked at level 2)
Galvanic Overload (unlocked at level 5)
Trebuchet Resist (unlocked at level 9)
For more information, see Dragon Abilities.
Breeding
Breedable at level 8.
Gallery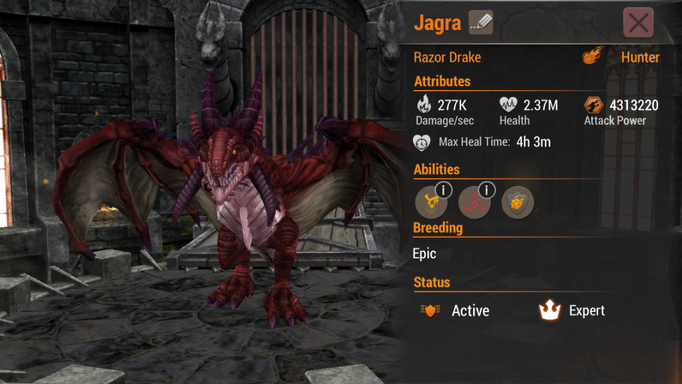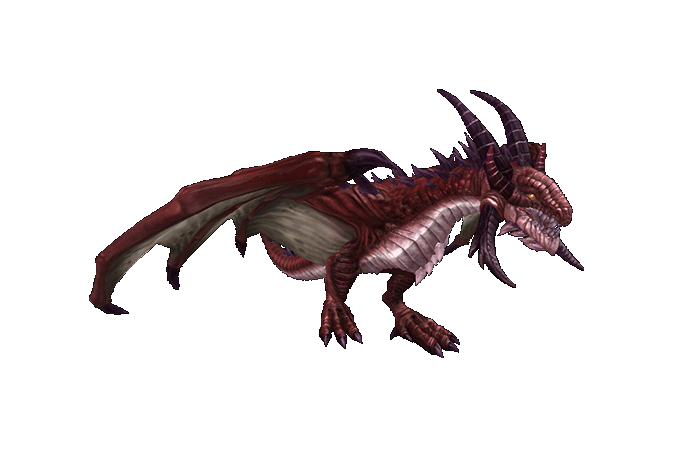 Community content is available under
CC-BY-SA
unless otherwise noted.